SCIENCE & HUMANITIES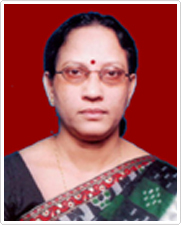 Name : Dr Namita Mohapatra
Designation : Associate Professor, HOD
Email : namita_math@yahoo.co.in
Contact No :+91 9040227988
Mission
To lay strong foundation in the pursuit of scientific and technical careers of the budding engineers-in-the making on the threshold of the intersecting stages of untamable adolescent mind and the prelude stage of youthful vigor and growth.
Vision
To prepare and help the aspiring students imbibe the appropriate mindset in order to acquire the desired levels of scientific and technical knowledge & skill sets fused with good humane qualities like human skills/people skills for successful professional life .
Objectives
To work as per the guidelines prescribed by the BPUT, Odisha.
To ensure that the course program objectives are regularly met through monitoring of learning outcomes.
To impart proper rudimentary science and humanities related education needed for various engineering academic disciplines to the students to acquire sound technical education fused with human excellence
To conduct seminars, extramural lectures and workshops on a few life and career building skills,
To promote human ethics and values by improving, inducing as well as retaining the eroding humane qualities in the students.